As the market leader in IP and R&D services the Evalueserve IPR&D team is unique in having a large, in-house research development and innovation intelligence department. 
They are dedicated to improving quality in patent search and analytics while optimising digital, industrialised intellectual property prosecution services.
I was  commissioned to outline the Evalueserve brand hierarchy and how the new 'sub-brand' practice categories sit within the overall Evalueserve brand, and the practices' own products and solutions.
My objective was to keep things simple and clear, using bold imagery and keep the theme consistent, whilst ensuring not to over complicate design, use cliché imagery of people and avoid 'boring' business to business style.
As many service-oriented sub-brands exist within Evalueserve, to ensure consistency, a templated identity system was established to position all sub-brands equally which was intended to offer both internal marketers and agency partners more creative latitude while sustaining clear hierarchy and messaging. 
Along with applying meticulous design and formatting discipline to the marketing collateral at the back, we invested time in developing a bold, graphic style to tie the sections together from the front. Our aim was to draw a line under the multiple design styles that had been produced in previous years by creating a more on-brand visual identity that would be highly repeatable for future editions and replicable across other brand communications.
We emphasised their exciting and inclusive global vision for the business and their industry with well crafted copy and page layouts to convey their focus and stability, as well as the vitality of their brand.As a result of our hard work, Evalueserve IPR&D is now the largest service provider of quality-focused IPR&D Search, Intelligence and IP prosecution solutions in the world.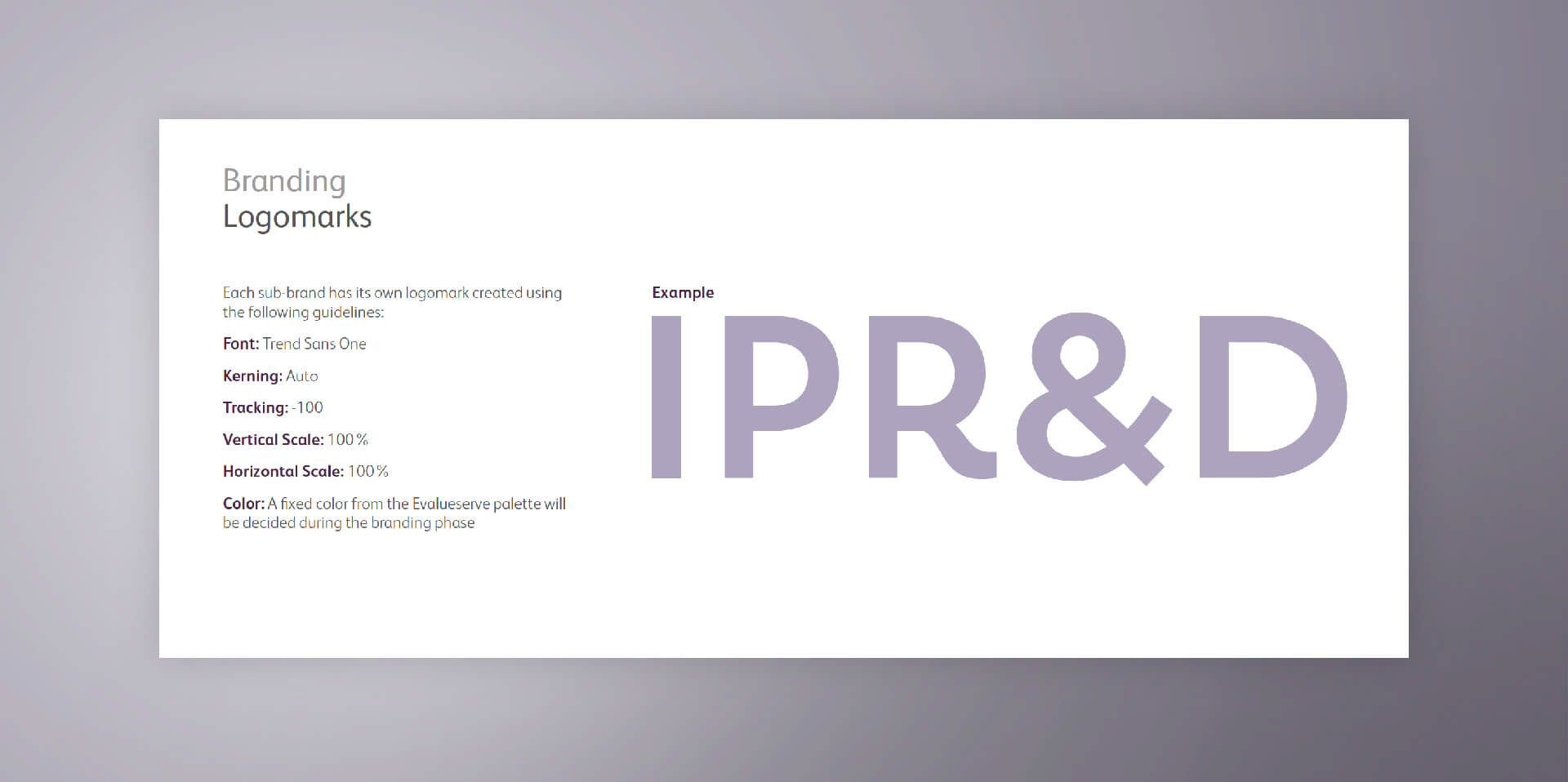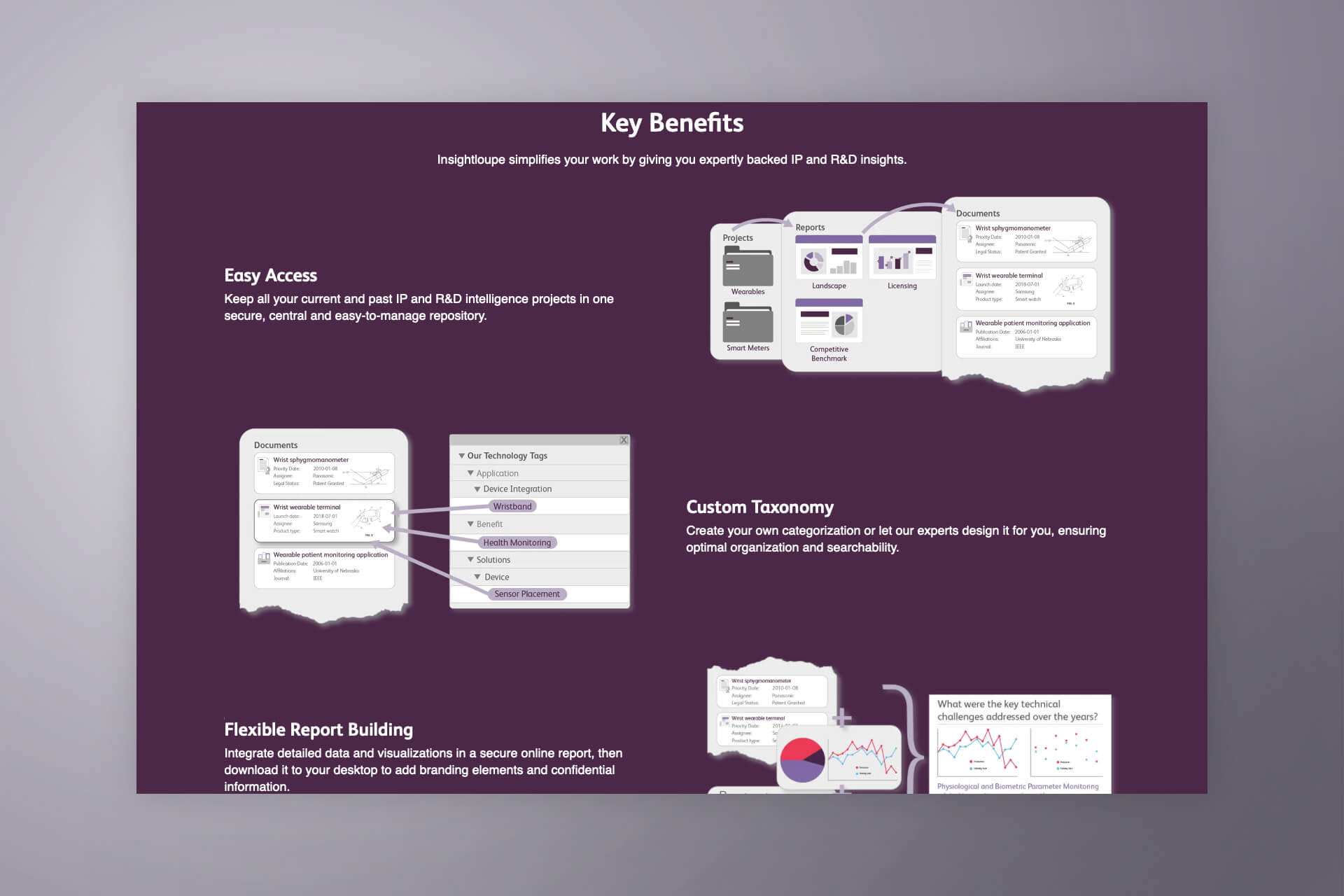 Brand Audit | Strategy & Brand Platform Development | Brand Identity Creation | Tone of Voice | Brand Guidelines | Responsive Website | Campaign Advertising | Branded Brochures | Event Collateral