The Footballer's Blueprint is a private academy set up and run by existing professional coaches who have worked, or currently work within professional football both in the Premier League and Football League in London. 
The Academy provides a six week professional football experience in terms of the training at Surrey Sports Park, playing and lifestyle required in order to become a professional footballer, whilst staying in luxurious accommodation and experiencing the finest entertainment London has to offer.

Working closely with Henry Newman and his team, we crafted the Footballer's Blueprint brand from scratch. As the price point was to be premium, with a view of attracting affluent clients from the Middle East, Russia and North America, we drew inspiration from London's most prestigious hotels, and created a vibrant brandscape of luxurious accommodation, training facilities, transport and fine dining. 
We created an identity built around luxury, prestige, and a passion for the beautiful game.  Our aim was to create an evocative and memorable brand identity that would be more original, more richly woven with meaning than other football academy had ever even dreamt of. 
Building upon the brand story and identity, we designed a 12 page brochure, stationary, flyers, signage and POS. Alongside this, we were then commissioned to build their multilingual website.
Logo development and identlty & logo usage guidelines for the Footballer's Blueprint. A London-based youth Football academy.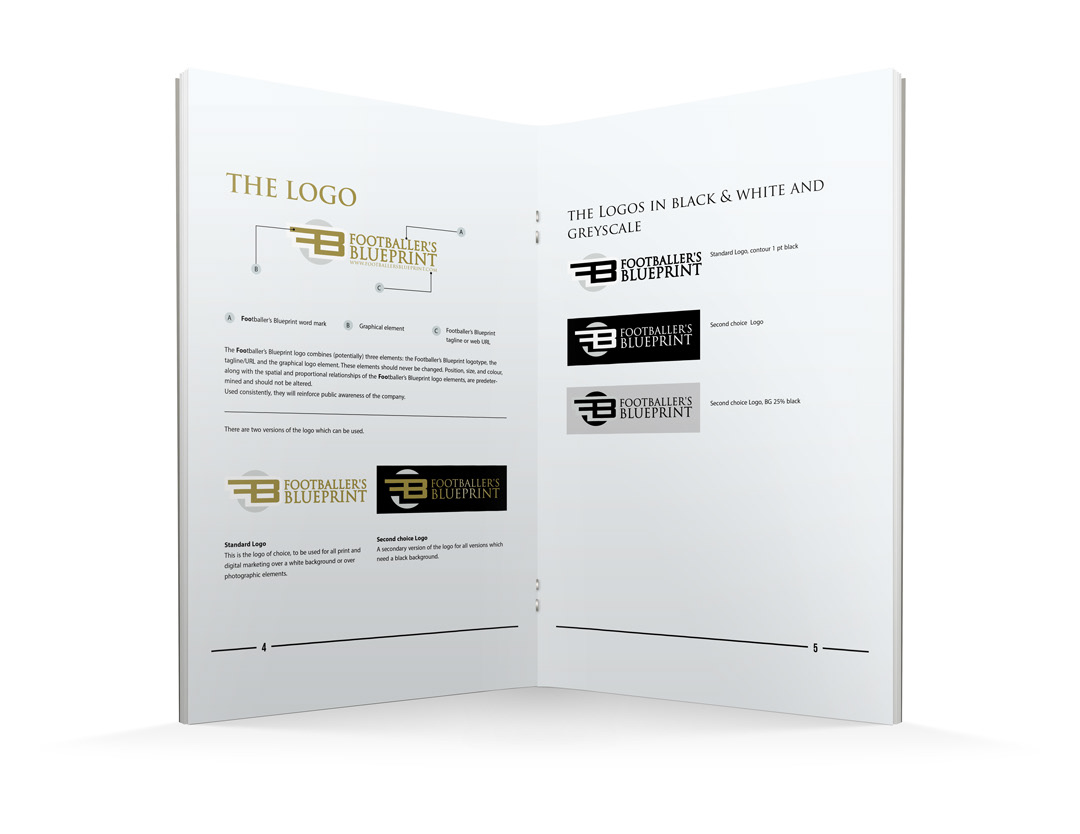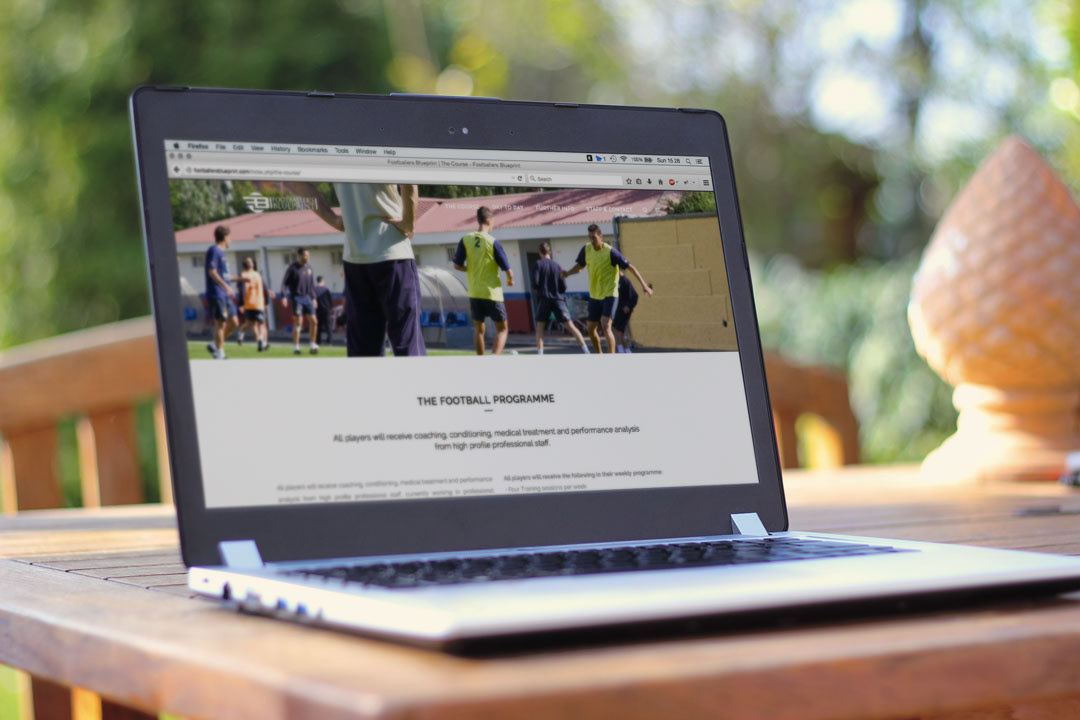 Brand Audit | Strategy & Brand Platform Development | Brand Identity Creation | Tone of Voice | Brand Guidelines | Responsive Website | Campaign Advertising | Branded Brochure